No enterprise – be it a boerewors roll or pancake stand at a weekend market, a new business or a fine wine auction is going to be a success straight off the bat. It takes time to fine tune systems, pay overheads and get margins and mark-ups sorted out.
Commentators have often criticised South African wineries for undervaluing their products, for trying to compete at the value end of the market when stagnant grape prices have long been outstripped by rising production and input costs. The lack of profitability of South African wineries is proof enough that the model of selling it cheaply doesn't work – no matter how strident the demands of the consumer.
The time for being shy, retiring and too humble has passed. Confidence is the name of the game – and not in the context of confidence trickster or con-man... just a deep seated conviction that charging R300 or R500 or more for a bottle of wine is appropriate and justified because it's worth it.
When Hamilton-Russell first broached the R100 a bottle ceiling in the 1990s the shockwaves reverberated from Kakamas to Calitzdorp! A few decades later R120 is the uppermost threshold of winemag.co.za's value ceiling...
So is it any wonder why the current generation of young South African winemakers are – confidently – slapping R300+ price tags on their wines? There are sotto voce rumblings and mutterings about these young whippersnappers not earning their stripes or paying their dues – but is it so wrong for them to value the fruits of their labour and demand what they believe it's worth?
It's all about perspective. These young winemakers – too many to single out individually – are standing on the shoulders of giants. The Kanonkop, Meerlust, Hamilton-Russell, Ken Forrester Wines and others who have built the base of appreciation for the quality that South Africa is capable of. These brands have worked the international markets to make them realise that the country has a finite vault of old, low-yielding vineyards. The younger generation have contributed their unflinching belief that they can and will compete with the world's best – on their own terms and in small volumes.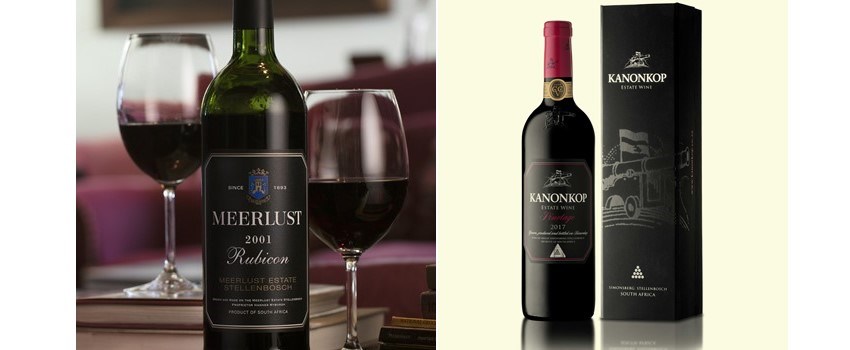 London's exclusive wine club, 67 Pall Mall, was where Stellenbosch wine estate Tokara chose to launch Telos, a Cabernet Sauvignon-led red blend with dabs of Malbec (5%) and Merlot (3%). The wine was confidently tasted alongside 2010 Chateau Latour and Chateau Cheval Blanc – wines considered 'perfect' by influential American wine critic Robert Parker who scored them 100 points.
Telos, blended from the best four barrels of Cabernet Sauvignon in the Helshoogte winery's cellar, more than comfortably held its own against these world wine heavyweights according to wine critics who were present at the launch. Both French red blends (if you can get them) will set you back a pretty penny: R12 500 for Cheval Blanc and around R14 000 for Latour. The Telos sells for northwards of R4 000.
Makes it seem like a bargain, doesn't it? And Telos is not alone in occupying that seemingly stratospheric – from a South African perspective – price bracket. A wine selling in the same league yet seldom seen in South Africa is G, made by former Meerlust cellar chief Giorgio dalla Cia for partners in 4G wines, Philipp Axt and the late Professor Denis Dubourdieu, former consultant to Cheval Blanc and professor of oenology at the university of Bordeaux. Its 'baby brother' Echo of G retails for between R1 500 and R2 000.
Then there's the. Cabernet Franc 2014, a collaboration between Niels Verburg of Luddite and Brian Smith of Elgin Ridge Wines which came in a three-bottle case selling for R15 000. De Toren's Book XVII sells for R2 750 while its Black Lion costs the same. Kanonkop's Black Label Pinotage started off in 2009 at R1 000 for the first 1 000 bottles produced from gnarled, nearly 60-year-old bush vines, the oldest on the Stellenbosch estate. It's now at R1 850. Waterford's The Jem sells for R1 600 and Mvemve Raats' MR de Compostella is R1 300.
By holding up these examples as comparisons it's apparent that a new entrant to the market charging R300 a bottle is not that big a deal. South African consumers have had to deal with eight petrol price hikes this year alone. The cost of fuel has risen from R6.09 a litre in 2009 to its current price of R15.79. Why is it so difficult to accept the change in wine prices?
South Kensington's Handford's wine merchants has recently been recognised by Decanter as the best South African specialist in the UK. Writing on winemag.co.za earlier this year Greg Sherwood MW stated the following: "Fortunately for the overall South African category, the lure of the supermarkets is not what inspired a new generation of young gun producers to enter the wine industry and create inspirational quality wines at higher price points. Indeed very few wine industries around the world ever get such a momentous opportunity to practically reinvent the entire country category within the mind of consumers and the wider wine trade."
He went on: "The top-end fine wine offerings will continue to be tightly allocated but there is now a broader and more colourful selection of wines and styles from many more producers for consumers to choose from. As always, there remains plenty more work to be done by producers and the broader South African industry, but if Brand South Africa can continue to surprise, seduce and captivate the UK wine media with new tricks, end consumers will continue to open their wallets increasing wider and more often. The future has never been brighter."
Nowadays we are told that stories sell wine; it's about authenticity and craft. This new generation of winemakers charging R300+ for their untried and tested wines are just like the boerewors roll vendor at the weekend market... but the boerie is from grass fed, ethically reared rare-breed cows on bread rolls made with a 20-year-old starter culture in a wood-fired oven that the baker woke at 2am in the morning to cook! Wouldn't you be happy to pay R100 for that rather special boerie roll?